March 9, 2018 10:26 pm
Leave your thoughts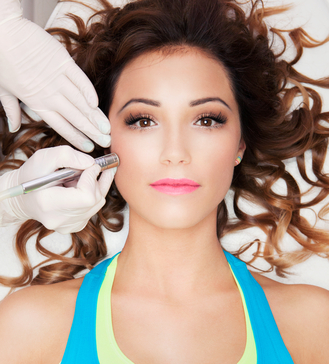 Amid the prevalence of the Botox training courses that can be found on the web, there is a new approach introduced by Dr. Howard Katz, the inventor named on the patent application of all botulinum toxins (otherwise known as Botox), in his Online Botox Training and Certification course available for physicians, nurses, dentists and other qualified medical professionals. It is called as "the only hands-on online course" because the online Botox training and certification by Dr. Howard Katz incorporates real-time interactive discussions with the instructor and 24/7 access to the Botox training materials and recorded videos. The platform's interface, moreover, demands no computer knowledge as it is very straightforward and thus users are allowed to access their class from the computer and even from their smart phones.
In addition to that, Dr. Katz's Online Botox Training and Certification, albeit distance education, will qualify those who are enrolled in the Botox training course to receive a physical certificate from Dr. Katz himself upon the completion of the course which will be sent through mail. This certification will further affirm the professional's credibility.
Students can expect to come out of his Botox certification courses with a better understanding of Botox and the industry in general. A medical and dental course, this training takes place online or  in California, but the respect for the Dental Practice Act remains in effect, no matter the state in which training is held. Students won't be getting any recommendations for any products that Dentox has confirmed are ineffective, so will not feel like they are being thrown a sales pitch while taking the course.
About Dr. Howard Katz
The course director of the Online Botox Training, Dr. Howard Katz, who holds five medical patents, has been in the business of Private Practice & International Educator in Aesthetics for almost four decades. He has already performed his lectures in various locations around the world such as AGD, NYU, NSU, Spain, Portugal, Germany, Holland, South Africa, Israel and Saudi Arabia to name a few. Dr. Katz, moreover, co-created the only FDA approved human injectible of 2008-2009 and affiliated with the Facial Pain Association; worked with the largest aesthetics pharmaceutical companies like Allergan Medicis and Prollenium, and voted as the president of the International Association of Dentofacial Esthetics (IADE).
Dr. Katz believes in on-going innovations to improve the courses year after year. They remain up-to-date and contain must-know information; the latest and greatest in the industry.
For additional information, visit https://dentox.com/live-courses/
Categorised in: Medical Articles
This post was written by Advantage Medical